How To Stay Active During Covid – For Families
KEEPING OUR CHILDREN HEALTHY, HAPPY & ACTIVE DURING COVID – Nov, 2020
This past month a good number of parents were expressing concerns for their children during this pandemic. Schools have been forced to make changes so there is distancing & often students are staying home and being educated on line. Parks, rinks, play grounds, gyms and other places where they could meet with their friends & get exercise or fresh air have had to be off limits.
The concern is for their childrens health, be it physical, mental, spiritual or emotional. But this pandemic is spreading so quickly & we do need to change how we are doing life for a short time so we can then again be able to freely enjoy the world we live in. My heart goes out to our families who have children growing up.
I thought about this for awhile and remembered what I once heard someone say. "What is in your hand?" . . . "Rather than looking at what you don't have, take what you do have and create your own unique way of providing what is needed." This may not always be easy, but as a grandparent my mind goes back to my childhood days. This email is more about fun for younger children.
Our small town had none of the advantages of today. Our mom was our provider and she had little time to create activities for us, so we found our own way of passing the time & I have to say I was very blessed by what was right in our own back yard.
I remembered the many ways we spent almost every winter day getting the fresh air and exercise that we needed to stay healthy. There would have to be a blizzard for us to stay indoors.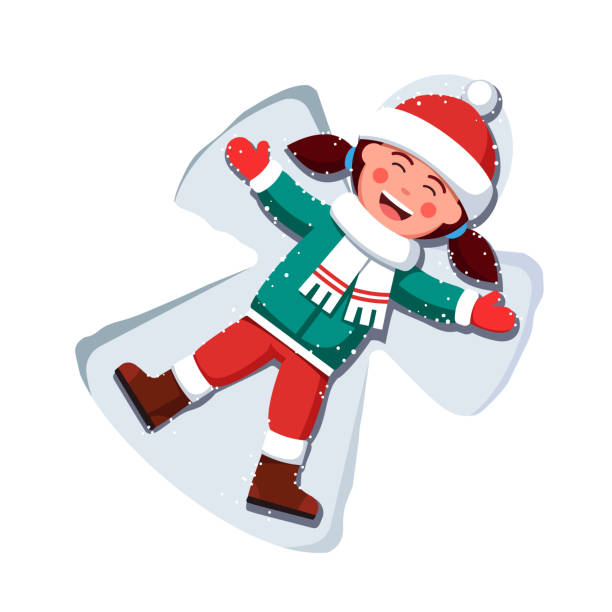 I realize the only drawback to some of these ideas would be if you were an only child and you had to distance yourself from other children.
But even if that is the case, thinking outside the box; if another child lives next door, you could each be out in your own yard doing the same thing; maybe even have a competition going as to the best snow man, snow fort, the largest number of snow angels, the biggest snow store or maybe distancing yourselves but yet sharing the rink on the pond with a friend; you on one side and he or she on the other side.
If you are lucky enough to live near a hill, why not make 2 trails distanced apart and you could each slide on your own trail; wave as you pass each other.
Yes, we kids spent our winter daylight hours outside either sledding, skating on the pond my friend Darlene's Dad cleaned for us, making snowmen, setting up a store on a snowbank pretending to sell goods made out of snow pressed into tin cans of every size, then tipped them out on the snowbank shelf in our pretend store or making snow angels.
When it got dark or when there was a storm, we played school, doctor or for months before Christmas we played concert. We would take our toboggan and walk into the bush to cut down a small evergreen tree, then trimming it with our own homemade decorations. Then there were songs to practice and verses to learn and this went on for weeks.
They call it Imagination, but it was more than that, it taught us to find joy in almost every moment of our childhood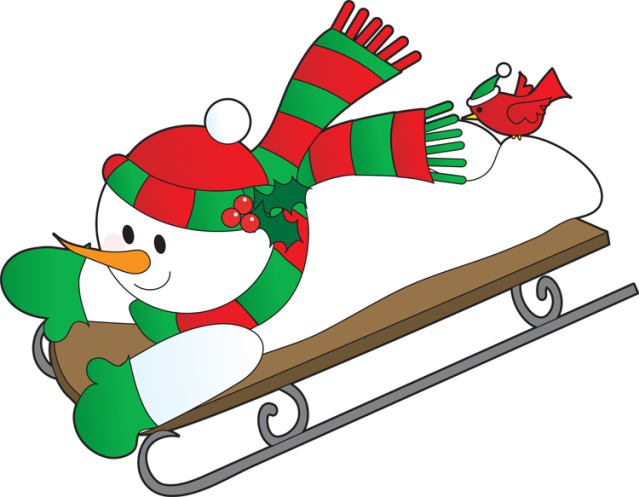 We learned to create and invent and that kept us mentally alert as well as physically & emotionally healthy.
We also had Chinese Checkers & Snakes & Ladders, puzzles and later on a Monopoly game that kept us going far into the night.
Life was good and it can be again today, if we each see what is available & allowed in our own space during this pandemic and then use our imagination to create the activities at hand to keep our families strong and healthy!
Our children are with us for a few short years so let's invest in the future of our families and as they say, make lemonade out of lemons. Winnie